NOVEMBER SPECIALS 2021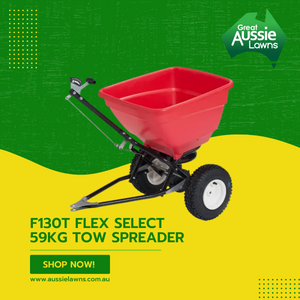 1. Earthway F130T Flex Select 59KG Tow Spreader
Applies fertiliser, grass seed and all other types of granular lawn and garden products.

Super-duty gearbox for long life.

Height adjustable hitch to adapt to all types of garden tractors.

Rust-proof poly construction.

13" diameter turf tires on rust-proof poly rims.

It can use the Interchangeable Tray system for high or low output.
Special Price: $1,150 inc gst
Regular Price: $1,255.5 inc gst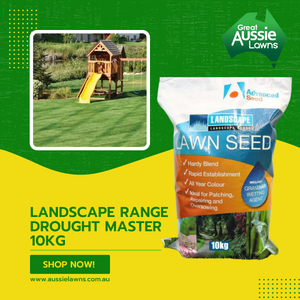 2. Landscape Range Drought Master 10KG
This blend includes Starter Fertiliser and will provide the required nutrients to enhance strong seedling vigour.
ideal for home lawns, or landscaped areas where drought tolerance is required

combines drought tolerant cool season grasses as well as summer hardy couch grass

suitable for cool to temperate areas

can be used in warmer areas for Autumn and Winter sowing
Special Price: $70 inc gst
Regular Price: $79.95 inc gst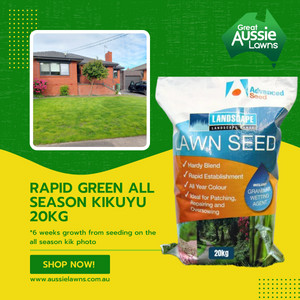 3. Rapid Green All Season Kikuyu 20KG
combines Perennial Ryegrass which establishes quickly and gives the turf excellent wear tolerance, with Kikuyu to provide Summer drought tolerance

The Perennial Ryegrass will provide green colour year round and during the summer months this blend will survive on less irrigation or rainfull due to the kikuyu.
Special Price: $280 inc gst
Regular Price: $302.95 inc gst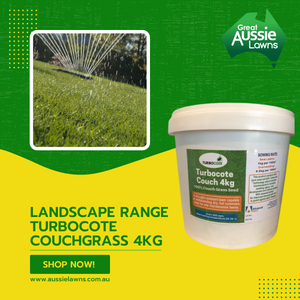 4. Landscape Range Turbocote Couchgrass 4KG
If you are after a drought resistant lawn capable of withstanding a dry hot Summer then our Landscape Range Turbocote Couch Grass Blend is a great choice.
Special Price: $165 inc gst
Regular Price: $178 inc gst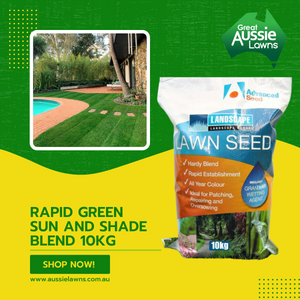 5. Rapid Green Sun and Shade Blend 10KG
ideal for under trees or in reduced sunlight areas

Rapid Green Sun and Shade Blend is specifically designed to produce a lawn capable of withstanding limited sunlight.
Special Price: $140 inc gst
Regular Price: $151.5 inc gst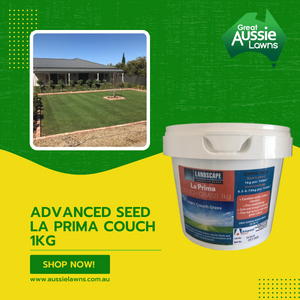 6. Advanced Seed La Prima Couch 1KG
La Prima Couch grass is the best choice where fast germination, rapid establishment and excellent turf performance are required.
Special Price: $52 inc gst
Regular Price: $60.5 inc gst