Home

/

UPDATE! LAWN TIPS PROGRESS
UPDATE! LAWN TIPS PROGRESS
Revisiting the Hydroseeded Section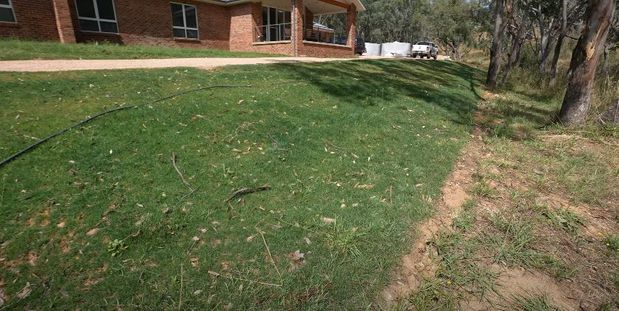 Main Points: Lots of weeds, which is a bummer but completely normal! It needs a big fertilise especially because it's on a hilly slope. The weeds are nutgrass, chickweed, thistle, wire weed, and paspalum (Ben will deal with the paspalum in Autumn using a pre-emergent). Some of the weeds will die off when the cold weather strikes in Autumn.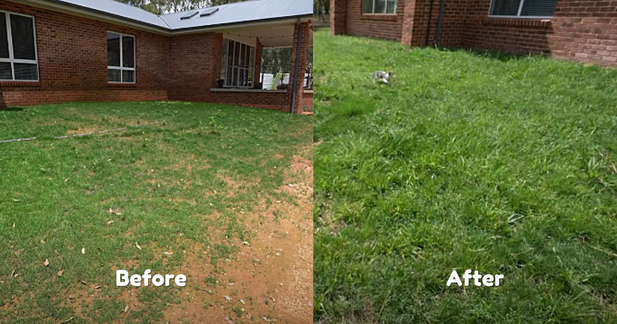 This section of the house was done with the Earthway 2600a, it's looking really good but plenty of weeds to deal with here.
Ben's Top Tip | If you want to avoid weeds it's best to remove 100ml of soil and replace it with 100ml of washed soil – that way there will be no weeds. Regular mowing also helps with weeds. (Read: Mowing Your Lawn)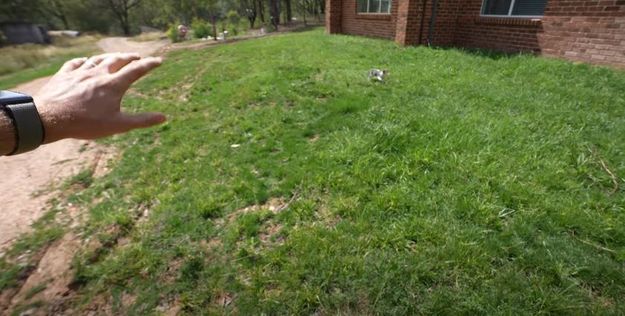 This particular area needs fertiliser and an overseed which they will do when the weather cools down a bit! Waiting for the lower temps will mean they get a better result. After a fertilise and overseed this area will be looking mint!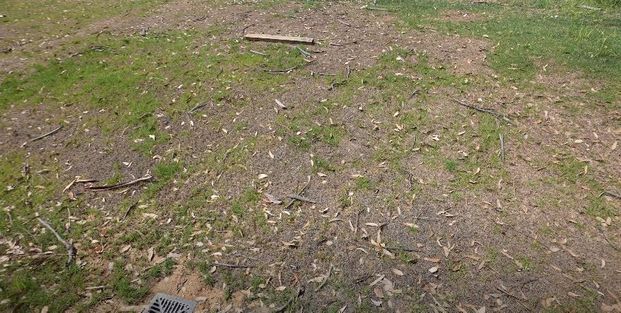 Another area they seeded hasn't been a great success as the homeowners went away and the timed sprinkler didn't work!
Top Tip | Shows how important regular watering is! Read our guide to watering your lawn.
----------------------------------------------------------------------------------------------------------------------------------------------
Read Ben's lawn journey with our Advanced Seed Landscape Premium Lawn Seed Blend: