Home

/

Earthway 2170 45kg Broadcast Spreader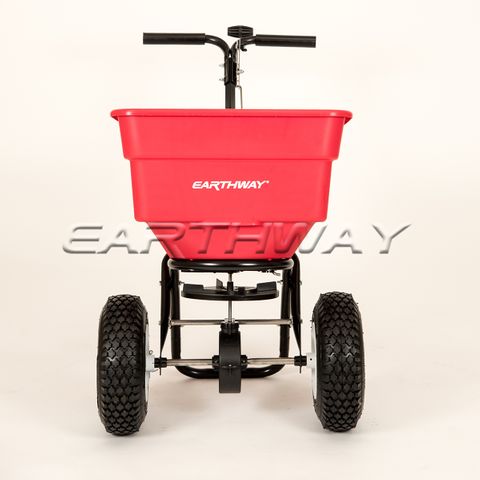 Earthway 2170 45kg Broadcast Spreader
Downloads
Description
Earthway 2170 Broadcast Spreader
The Earthway 2170 Broadcast Spreader is a true Commercial performer 45kg capacity, the heavy-duty "Diamond" chassis & super-duty high-speed gearbox.
This mix of high performance and great price gives the Commercial user, or the homeowner with a large lawn, the capabilities of handling large areas easily.
Developed for Commercial applicators, the 2170 delivers superior performance at an affordable price. The 2170 is designed from the ground up for easy operation and long trouble-free service.
The patented EV-N-SPRED® 3-hole drop system will allow for balanced spreading of all
types of granular material.
The 2170 is a must have for any commercial material applicator.
Features:
• 45Kg Hopper capacity – rustproof polyconstruction
• E V-N-SPRED® 3-hole drop shut-off system
• 79Kg Load bearing capacity - what the frame will support
• 33cm diameter stud type tires on rustproof poly rims
• Heavy-duty Epoxy Powder Coated Diamond chassis
• Super-duty gearbox for long life
• Debris screen to keep clumps from clogging the shut-off system
• 3-position height adjustable handle
• 1-Year Limited Warranty

Optional Accessories:
• Rain Cover - #77002


Customer Reviews and Ratings
No Reviews
Be the first to review this product!