Home

/

Ravage Broadleaf HERBICIDE 1L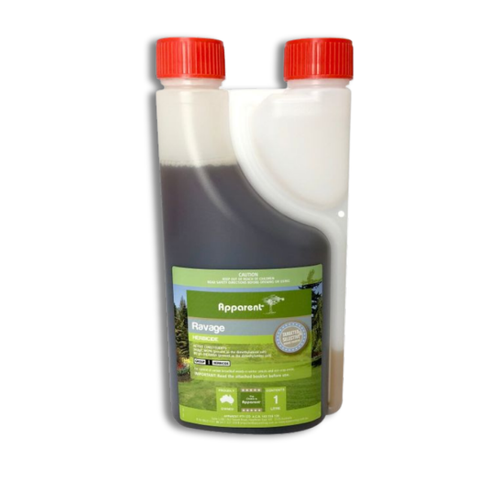 Ravage Broadleaf HERBICIDE 1L
Description
Apparent Ravage Herbicide
For control of broadleaf weeds. Targeted, selective weed control
To achieve the best results Ravage needs to be applied evenly across the weed leaf surface; thorough coverage is essential, while best control is achieved when the weeds are young and actively growing.
Application can be made through a range of equipment with the aim of achieving good coverage, for commercial and domestic use in turf situations. Follow the instructions carefully.
Pack Size:
Application:
Domestic lawns: 100mL in 15L water per 150m2
Contents:
340 g/L MCPA
80 g/L Dicamba
(both present as dimethylamine salts)
Caution:
KEEP OUT OF REACH OF CHILDREN. READ SAFETY DIRECTIONS BEFORE OPENING OR USING.
When purchasing this product please view the MSDS Product Safety Sheet available HERE