ABOUT US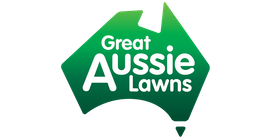 Great Aussie Lawns is an Australian-owned company that supplies Aussies with quality lawn seed, blends, fertilisers and equipments at affordable prices.
We trial and select the best seed suitable for the Australian climate. Our seed is high purity with excellent germination (you don't get that from 'off the shelf' hardware stores!)
We have lots of beginner tips and recommendations for your project. Our Start Here Page will show you where to begin.
You can also contact us here https://www.aussielawns.com.au/contact
WHAT DO WE OFFER?
Seed Blends & Varieties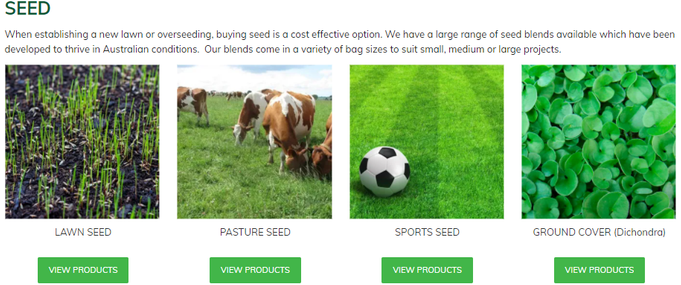 We have a large range of seed blends available which have been developed to thrive in Australian conditions. Our blends come in a variety of bag sizes to suit small, medium or large projects.
You can filter our products according to the brand, seed type, season, location and use.
View our seed blends and varieties here.
Lawn Fertilisers
Our Fertiliser range will provide your lawns seasonal requirements to ensure it is lush and green.
View our lawn fertilisers here.
Earthway Fertiliser Spreaders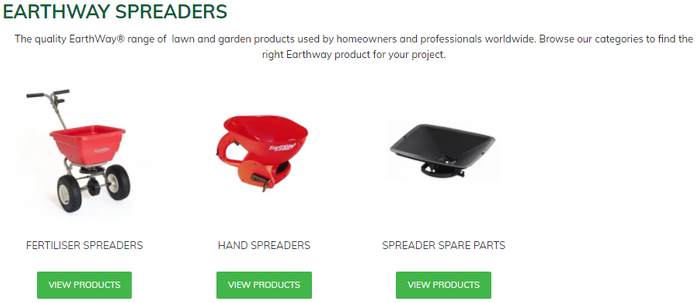 Great Aussie Lawns imports the quality EarthWay® range of lawn and garden products.
The EarthWay® EV-N-SPRED® brand is the leader in broadcast fertiliser spreading used by homeowners and professionals worldwide.
View our Earthway Fertiliser Spreaders here.
View our Earthway Precision Seeder here.
Championship Seed Blends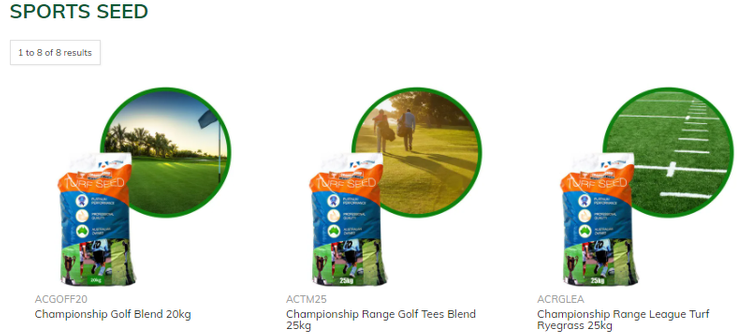 • for larger projects including sports stadiums, council projects and school ground
• supplied by the best providers in the United States and New Zealand
We only choose varieties that have passed extensive trial work overseas in Australia.
View our Championship Seed Blends here
Evergreen Turf Covers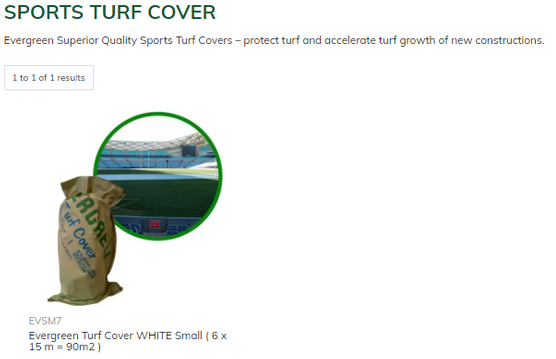 Great Aussie Lawns is the Australian distributor of Evergreen Turf Covers.
The best on the market, Evergreen covers speed up turf growth.
View our Evergreen Turf Covers here.
We have blending facilities on site and follow labelling standards endorsed by the Australian Seed Federation.