Home

/

Evergreen Turf Cover WHITE Small ( 6 x 15 m = 90m2 )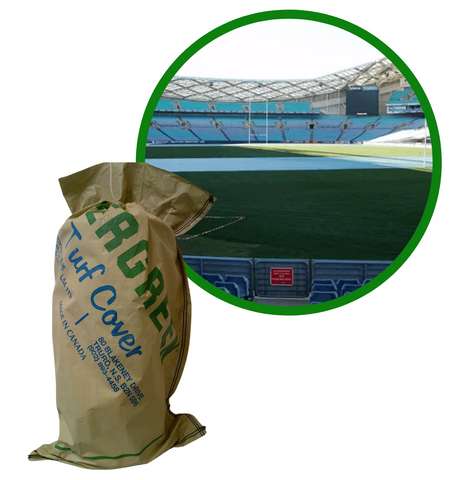 Evergreen Turf Cover WHITE Small ( 6 x 15 m = 90m2 )
Downloads
Description
Evergreen Turf Cover: A permeable cover for sports fields, golf courses, and any turf surface that needs protection or support as the seasons change.
Size:
Measures 6x15m (= 90m2)
This Evergreen cover is permeable allowing water and light penetration which make it ideal for new seeding and oversowing.
An essential tool that will accelerate turf growth for new constructions, and protect seed from high winds, heavy rainfall and birds.
Features:
This greenhouse effect will warm the soil, resulting in earlier root growth.
Accelerates turf growth providing rapid germination.
Evergreen protects seed from high winds, birds and other animals. It's environmentally friendly utilising less water and chemicals.
Evergreen can be cut or trimmed without fraying or damage.
Is lightweight making it easy to handle and will not smother or flatten the turf surface.
Construction:
The permeable material is a uniquely woven, transluscent polythene with a patented lace coating.
UV treated, rot and midew resistant, it will not show any significant war or degradation by sunlight even after years of regular use.
Measuring 6x15m (90m2)
Designed for any grass, lawn, turf surface.
Blog Post: Learn More about this Evergreen Turf Cover plus see and hear our customer results.
Help Sheets - Click below to view:
Instant Lawn vs Lawn Seed Price Comparison
How to Repair / Overseed a Lawn
Customer Reviews and Ratings
No Reviews
Be the first to review this product!